As a Trusted Partner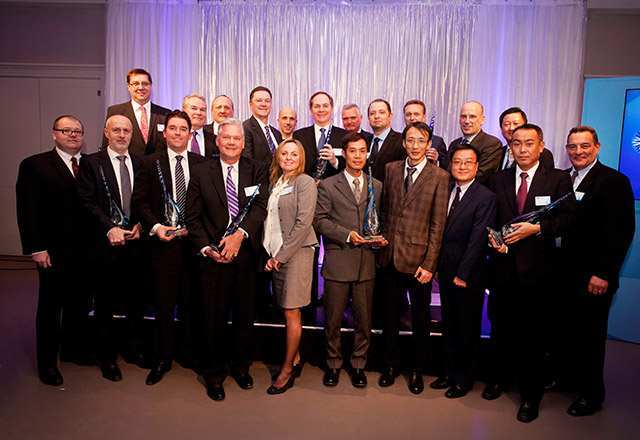 We, at YAMADA, aim to contribute to the realization of users' security, safety and comfortable lifestyle.
The ever-evolving lifestyles and the diversification of user needs often calls for major changes not only in production functions and performance but also in the business service offered by business partners.
We, at YAMADA, based on a strong relationship of trust, continue to jointly solve the issues faced by the requirements of business system of the partners and users.
YAMADA's service receives higher evaluation from partner companies.
In January 2015, YAMADA received the 2014 P&G External Business Partner of the Year* by Procter & Gamble (P&G)".
*P&G selected the seven best business partners from more than 75,000 partner companies around the world. YAMADA received the award for the third time following its successes in 2011 and 2013.
(P&G News Release [January 9, 2015])
"P&G Recognizes Top Performing Global Partners"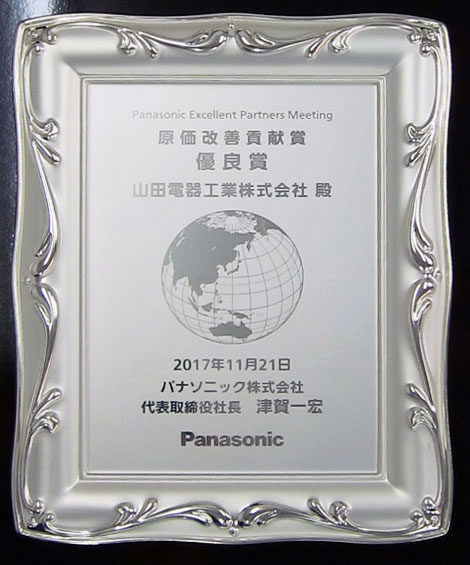 In November 2017 at Panasonic Excellent Partners Meeting, YAMADA was awarded by Panasonic for our KAIZEN costing activity through development of fan heater.
YAMADA will continue to be a company that offers its unique products and services to business partners and users.